Stream A16: East Africa's twentieth-century global connections
ASAUK, Cardiff University, 8-10 September 2020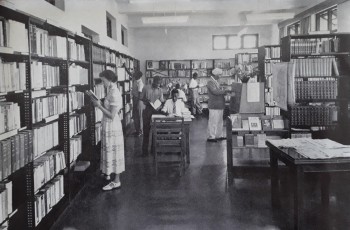 UPDATE: ASAUK 2020 has unfortunately been cancelled due to COVID-19. We are currently considering ways to organise a virtual panel, with papers delivered remotely. Feel free to contact us with queries/suggestions.
This stream invites panels and papers that explore the history of East Africa's global connections during the mid-twentieth century (c. 1940s-70s), with particular emphasis on textual cultures, ideas, social histories and biography. It seeks to interrogate assumptions of the linearity of globalisation, suggesting that the view from East Africa over the period of decolonisation is one of multiple ruptures and open pathways. Both in terms of its regional scope (East Africa being broadly defined) and its thematic focus, the stream moves away from a state-centric analysis that has dominated narratives of Africa's postcolonial moment, and away from the global economy as a way to understand fragile connections – although it welcomes papers that challenge these analytical categories.
The stream will provide an opportunity to critically discuss how historians of Africa can intervene in the global turn, and what their priorities should be as they do so. Crucially, it will promote the co-production of global histories across African and European institutions.
Deadline Sunday 22 March 2020
Deadline extended to 26 April 2020!