Team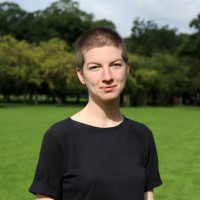 Ismay Milford
Ismay is a postdoctoral Research Fellow at the University of Edinburgh. She was recently awarded her doctorate from the European University Institute, Florence, for a thesis titled 'Harnessing the wind: East and Central African activists and anticolonial cultures in a decolonising world, 1952-64'.
Over the course of the Another World? project, she will develop a project relating to the training of East African journalists and broadcasters across independence. Alongside this, she will pursue the research agenda of her PhD, which insisted on looking at the global anticolonial moment from the perspective of mobile East and Central Africans who formed specific ideas about transnational activism while carrying out anticolonial work.
Her published work has appeared in The Historical Journal, in Stichproben: Vienna Journal of African Studies, and on the blog of the Afro-Asian Networks Research Collective. She was co-founder (together with Kirsten Kamphuis) of the EUI Imperial History working group, and is now the Early Career Representative of the Edinburgh Centre for Global History.
Emma Hunter
Emma Hunter is Professor of Global and African History at the University of Edinburgh. Her research focuses on the intellectual, cultural and political history of twentieth-century Africa in a global context. She is the author of Political Thought and the Public Sphere in Tanzania: Freedom, Democracy and Citizenship in the Era of Decolonization, editor of Citizenship, Belonging and Political Community in Africa: Dialogues between Past and Present and co-editor of African Print Cultures: Newspapers and their Publics in the Twentieth Century. She served as founding co-director of the Edinburgh Centre for Global History until July 2019. Since January 2019 she has been a co-editor of the Journal of Eastern African Studies.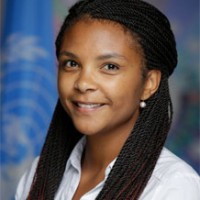 Anna Adima
Anna Adima is a PhD candidate in the History Department at the University of York, where she is researching the history of women's writing after independence in Uganda and Kenya. Currently, she is also a visiting research student in the School of History, Classics and Archaeology at the University of Edinburgh. She holds a BA in International Studies from Leiden University, and an MA in African Studies from The School of Oriental and African Studies (University of London). Anna's broader research interests include histories of race and its intersections with gender and class; social and cultural history in an (East) African context; and decolonising historical research methodologies. Her research has been published in journals such as Gender and Research, and online platforms, including African Arguments and Africa in Words. 
University of York research profile
Daniel Heathcote
Daniel is a PhD student at the University of Edinburgh.  Having developed a keen interest in the history of the body, masculinity and gender during his Masters, his current research focuses on the body, sexuality and youth culture in Kenyan urban spaces throughout the 1960s and 1970s.  Daniel is an affiliated student with the University of Edinburgh Centre for Global History.
University of Edinburgh research profile
Gerard McCann
Gerard is a Lecturer in African and Global History in the History Department and Director of the Centre for Modern Studies (CModS) at the University of York. His work associated with the project focuses on cultures of decolonisation and how East African writers, artists, musicians, trade unionists, socialists and other activists worked within global, regional and local networks to imagine and engineer worlds after empire in the global 1950s and 1960s. Much of the endeavour for this project focuses on the history of Africa's most important and daring literary magazine, Transition, and the wider entanglements of culture, decolonisation and the global Cold War, not least through the Congress for Cultural Freedom, over the 1950s to 1970s. Before York, he was a fellow in transnational history at the University of Oxford and before that a fellow in development geography at the University of Cambridge. He holds a PhD (on Sikh diasporas in Africa and Asia) from the University of Cambridge. He has also held visiting fellowships at the University of Pittsburgh and University of Texas at Austin. He also currently sits on 'Global Africa Group' Steering Committee of the World Universities Network.
University of York research profile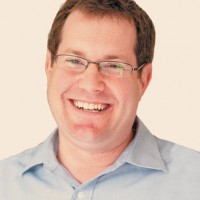 Daniel Branch
Daniel is a professor in history, with a teaching and research specialism in the history and politics of Kenya.  He has published two books, one on the Mau Mau rebellion in colonial Kenya, and another on the history of independent Kenya.  He has also published a number of articles in various academic journals.
He has been a member of the History Department at Warwick since 2008, was Head of Department from 2014 to 2019 and acting Chair of the Faculty of Arts in 2019.  Before coming to Warwick, he held a teaching post at Exeter and a postdoctoral fellowship at Yale.  He studied at Sussex, SOAS and Oxford.
Since arriving at Warwick, Daniel has been part of a wider effort within the department to consolidate its strengths in global history and has been an active member of the department's Global History and Culture Centre.  
Daniel's current research is focused on the relationship between decolonisation and the Cold War as part of this Leverhulme Trust-funded project.  Previous projects have been funded by the Arts and Humanities Research Council and the British Academy.  
Away from academia, Daniel has worked with various different partners and audiences in the private and public sector.  He was a columnist for Kenya's The Nation newspaper in 2013-4 and written for a number of international media outlets about Kenyan history and politics.
Daniel's homepage at the University of Warwick