Pio Gama Pinto (1927-65)
'Global patriot' and founder of Pan African Press Ltd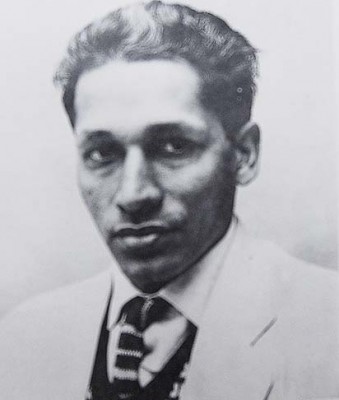 Pio Gama Pinto was born in Nairobi to immigrant parents of Goan origin on 31 March 1927. Pinto studied in India between 1938 and 1947. He worked briefly in the army and telegrams office in India before going back to Kenya in 1949. He married Emma Pinto on 9 January 1954. They have three daughters, Linda, Malusha and Tereshka. Pio was assassinated on 24 February 1965 at the age of 38.
Pio's Global Connections
The title "Global Patriot" aptly describes Pio since he was globally connected and always involved in fighting for social injustice. At an early age of 17, he started an agitation in Bombay where he had gone to study, to liberate Goans from Portuguese colonialist. His activism necessitated his return to Kenya, in 1949, to escape the Portuguese dragnet. He continued his liberation efforts in Nairobi. Conscious of the travails that the Kenyan people were being exposed to by British colonialists, he, together with Kenyan nationalists Joseph Murumbi and Walter Odede, formed Kenya African Union (KAU). It would metamorphose into KANU – and, later, usher Kenya to independence.
Pio chose jobs strategically to get opportunities to interact with global citizens and voice his socialist ideologies. In his short career, he worked as a clerk, journalist, radio presenter, editor, trade union advisor, elections campaign chairman, MP, and specially elected MP to represent East Africa. In Bombay, Pio worked with the army, left, joined the Posts and Telegraphs Company and participated in a general strike. Here, his mobilization to mass action started manifesting. With his name tainted, he came back to Kenya. He first worked as a clerical officer before joining Peter Wright and other Indians to found the East African Indian Congress in 1951. Wright would later be deported to India. In 1952, Pio resigned from the Congress post and worked as an editor in Daily Chronicles – a Correspondent of the Press Trust as well as All Indian Radio.
When Kenyan freedom fighters were jailed in Kapenguria, Pio maintained close liaison with British MPs. He kept them posted about the atrocities happening in Kenya. Evidence of this exists in his personal letters to British MP Fenner Brockway, addressing issues ranging from concerns affecting Indians in East Africa to colonial mistreatments in Kenya to need for consolidation of efforts in Africa to fight for independence. Some of the letters were written on the following dates: 10.3.1952, 8.4.1952, 12.1.1953, 14.2.1953, 18.1.1953, 26.1.1953.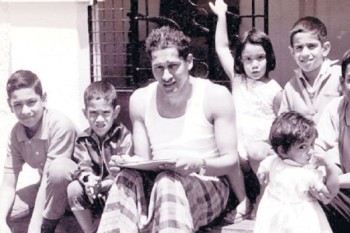 Pio agitated for recovery of African land. Dr FRS De Souza highlights the request made by the Royal Commission on Land to substantiate his arguments about land issues in Kenya in the Daily Chronicles. Since all leaders were in detention, Pio resigned from his job and for three months read through the Carter Commission Report and other documents, took statements from Kikuyu elders, wrote and personally typed a 200-page Kikuyu Tribe's Memoranda. The same was sent to Kenyatta in Lodwar for onward transmission to the Royal Commission on Land in London. Further, Pio established a Goan vernacular paper in Nairobi, The Uzwod, to enable the uneducated Goans in Goa to overcome propaganda by Portuguese which was misleading people into believing that all Goans supported the regime.
During the first Lancaster House Conference in 1960, Pio helped to form the Kenya Freedom Party and worked as its Assistant Secretary until it was dissolved when KANU allowed non-Africans to join. On 24 April 1954, the Colonial government launched Operation Anvil in Nairobi. Pio, the editor-in-chief of the Pro-MAUMAU paper The High Command was arrested in June and imprisoned in Manda Island without trial. He spent four years with MAUMAU detainees. Between early 1958 and October 1959, Pio was kept in restriction in Kabarnet. He remains the only Asian arrested for fighting for Kenyan independence. Fighters used Pio as their go-between. He approached the government of India via its acting high commissioner RK Tandau, suggesting that the question of negotiations be taken to the colonial office – the highest level.
Focus on India
Smelling independence in Kenya, Pio focused on India. In 1960, he formed East African Goa League. Through it, Pandit Nehru would be convinced to organize an international seminar on Portuguese colonies. This followed an eloquent speech by Tom Mboya, the Secretary General of KANU, after attending a conference on Goa in New Delhi together with Hon. Mwinga Chokwe. There followed an international seminar attended by, among others, Zambia's Kenneth Kaunda, Nsilo Swai and Pio. A few months later, Goa was liberated by the Indian Army. Consequently, Pio travelled to New Delhi to discuss Goa with the Indian government and asked Nehru for assistance to start a nationalist newspaper in Kenya. He secured funds to begin PAN AFRICAN PRESS LTD, the publisher of Sauti ya Mwafrika, Pan Africa, and Nyanza Times.
Having helped the Goans, his attention shifted to Mozambique. Pio, together with Chokwe, formed the Mozambique African National Union in Mombasa in 1962. Although it was later banned by British Government, the contacts established helped Pio to work closely with FRELIMO and the OAU Committee of Nine members. He frequently visited Tanzania to assist. Weeks before he was assassinated, he had informed De Souza of his intention to resign from parliament and retire to either Mtwara or Lindi to assist the freedom fighters actively.
Trade unions and parliament
Pio, together with other nationalists Makhan Singh, Chege Kubachia, Fred Kubai and Aggrey Minya, fathered trade unions in Kenya, by forming the East African Trade Union. Dennis Akumu, a long serving Deputy Secretary, Central Organization of Trade Unions praises Pio for helping them to regain a relationship with Brother John Tettegah of Ghana Trade Union Congress as the Secretary General of the All African Trade Unions Federation. His global connection thus spills to unions.
For a short time, Pio served in Parliament, in 1963 as an elected member of Legislative Council and 1964 as speciality elected member of the house of the representatives. He was assassinated on 24 February 1965 for allegedly engaging the then-president Kenyatta in a shouting match over sessional paper no. 10 which virtually legalised capitalism in Kenya. Although two people were arrested, only one, Kisilu Mutua, was put in custody for 35 years until he was released through presidential amnesty. He maintained his innocence and insisted he was a scapegoat. Shiraz Durrani maintains that Pio's death was initiated by capitalists in Kenya and the imperialists who were still managing the newly independent Kenya, to whom Pio was a threat.