Nuruddin Farah (1945-)
Somali novelist writing - often from exile - on dictatorship, feminism and the fragmented individual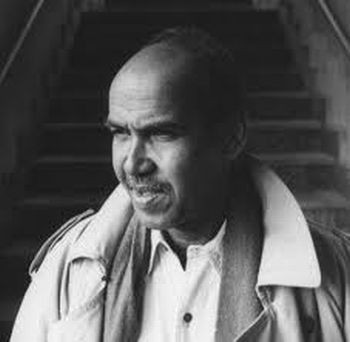 Nuruddin Farah was born to Hassan Farah and Aleeli Faduma in Baidoa on 24th November 1945. His father was an interpreter for British civil servants and his mother was a recognized oral poet.  At a tender age, Farah's family moved to the Ogaden region of Ethiopia where the father worked the British. It is here that he received his early education in English, Arabic and Amharic. Farah did not stay in Ogaden for long: in 1963, his family had to flee Ogaden when perilous border conflicts began between Somalia and Ethiopia, the former laying territorial claims over the Ogaden. In 1964, Farah landed a job in Somalia's ministry of education as a clerk typist. Frustrated by the corruption and perpetual animosity between Somalia and her neighbours, Kenya and Ethiopia, Farah looked to the English Speaking India for higher education. In 1966, Farah enrolled for a Bachelors degree in Philosophy, Literature and Sociology at Panjab University, India and graduated in 1970. The same year, he married an Indian woman, Chitra Muliyil and had a child, Koschin, but the couple divorced in 1972. Farah took to writing until 1992 when he married Amina Mama, a Nigerian British Writer with whom he had two children: Abyan and Kaahiye.
Farah and Global Networks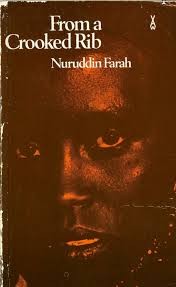 Farah's international connections and repute came through his illustrious creative writing career and outstanding scholarship in literature. Soon after his graduation in India, he resolved to become a creative writer. At a moment when most East African writers vouched to reject the English Language in favour of vernaculars, Farah published only one short story in Somali and like, Chinua Achebe, opted for English as a mode of expression. Furthermore, he abandoned Marxism as the canon of literary writing and opted for feminism, an unpopular literary theory for male writers at the time. Apart from few women writers like Barbara Kimenye who grappled with gender issues in their works, most male writers ignored it. Farah's first novel, From a Crooked Rib therefore carved him a niche among women readers as it depicted the challenges of Somali women in the face of arranged marriages. In 1976, he published A Naked Needle in which he emphasized Somalis' individual liberty to marry across race and culture. The novel rattled the conservative dictatorial regime and as it schemed for his arrest, Farah embarked on a self-imposed exile for twenty two years. His global journey had begun.
Farah became a migrant travelling around Africa for instance, Nigeria and South Africa. He became a guest lecturer in several universities in India, Italy, Germany, Sweden and United States. In 1975- 1976, he studied for a masters in theatre arts at Essex University. Between 1979 and 1986, Farah penned novels that gave him international acclaim. In a trilogy designated "Variations on the Theme of African Dictatorship," he wrote Sweet and Sour Milk (1979), Sardines (1981) and Close Sesame (1983). Upon publication of Sweet and Sour Milk, he won the English Speaking Union Award and the Siad Barre Regime declared him persona non grata in his mother country. The trilogy traces the struggle of eleven members of a resistance of movement to overthrow the corrupt regime. It attacks Barre's version of socialism and democracy, which are designed to prop autocracy and idolatry. Soon after the coup, Barre arrests conservative clerics for preaching against his Marxist equality for sexes and has them executed. Soviet planes dive in the sky sending spirals of smoke and flames and the onlookers exclaim that Allah is angry. In Farah's perspective, this is Barre's attempt to install himself as a god over Somalis. Barre, like a deity, maintains a silent, but omnipresent role in Farah's novels.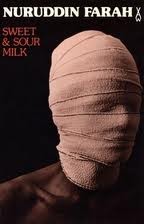 The trilogy also usurps Western modernist theory to account for the revolutionaries' failure to overthrow the unscrupulous Barre regime. To the muddled revolutionaries, Farah suggests that the individualized self, which modernism underscores, is fragmented and therefore incapable of effecting social and political change. The trilogy earned him enormous critical acclaim and won the Neustadt International Prize in 1998. Between 1986 and 1998, he embarked on his second trilogy, "Blood in the Sun" comprising of Maps (1986), Gifts (1993) and Secrets (1998). Written in the second person, Maps earned him international recognition for its incisive depiction of Askar's alienation in the face of political, ethnic and cultural otherness. In short, Farah has sixteen fiction titles to his name: fourteen novels, one play and one novella. Most of the novels are based on unique literary canons such as magical realism, psychological theories, fragmentation theory, feminism and post-colonialism.
As a professor of literature, Farah has forged networks with East Africa through literary conferences and journals. He is an advisory board member of the International Journal of Somali Studies.  The Journal of African studies in 2016 dedicated itself to the works of three literary giants in the region: Ngugi wa Thiong'o, Nuruddin Farah and Abdirizack Gurnah.
Wider Themes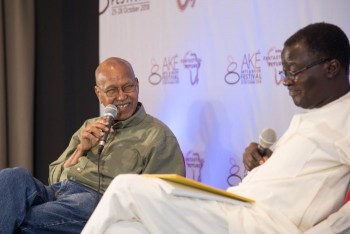 Farah's novels are not just ordinary thrillers that readers read for enjoyment. Underlying the novels is the modernist maxim upon which the novel was invented – the emphasis on the individual. More than merely a representation of individualism, the novel in part constitutes the individual. Fatima Moolla writes, "Self reflexivity fragments the self," (253), which Farah ambiguously portrays as both liberary and pathological. Using Charles Taylor's criticism of modernism, Farah suggests that the individualised self is fragmented; hence incapable of effecting social and political change. For Taylor, "selfhood and good…selfhood and morality are inextricably intertwined" and so "closure" or success is only possible if the individual submits to a socially constituted morality.  Moolla adds that "commitment to justice, equality and freedom can only originate socially and transcendently. Deeriye, the hero in Close Sesame views religious and political commitments as a private past-time; he fails to overthrow the General. Farah implies that movements that bring political and social change reject class, ethnic and racial bigotry and work with others.
Archives and online sources
Kenya National Archives, Nairobi, Kenya.
Weekly Review July 1976
Weekly Review July 1977
Weekly Review September 1977
Weekly Review October 1977
Weekly Review January 1978
Further Reading
Farah, Nuruddin, Close Sesame. Allison and Busby Ltd, 1983.
----       Maps. Random House, 1986.
-----      Gifts. Penguin Books, 1993. Print.
Gikandi, Simon, 'Nuruddin Farah and Postcolonial Textuality', World Literature Today, 72.4 (1998): 753-758.
Moolla, F. Fatima, 'Individualism in the Novels of Nuruddin Farah', PhD Thesis, University of Cape Town, 2009.
Moolla, F. Fatima, Reading Nuruddin Farah: The Individual, the Novel & the Idea of Home (James Currey, 2014).